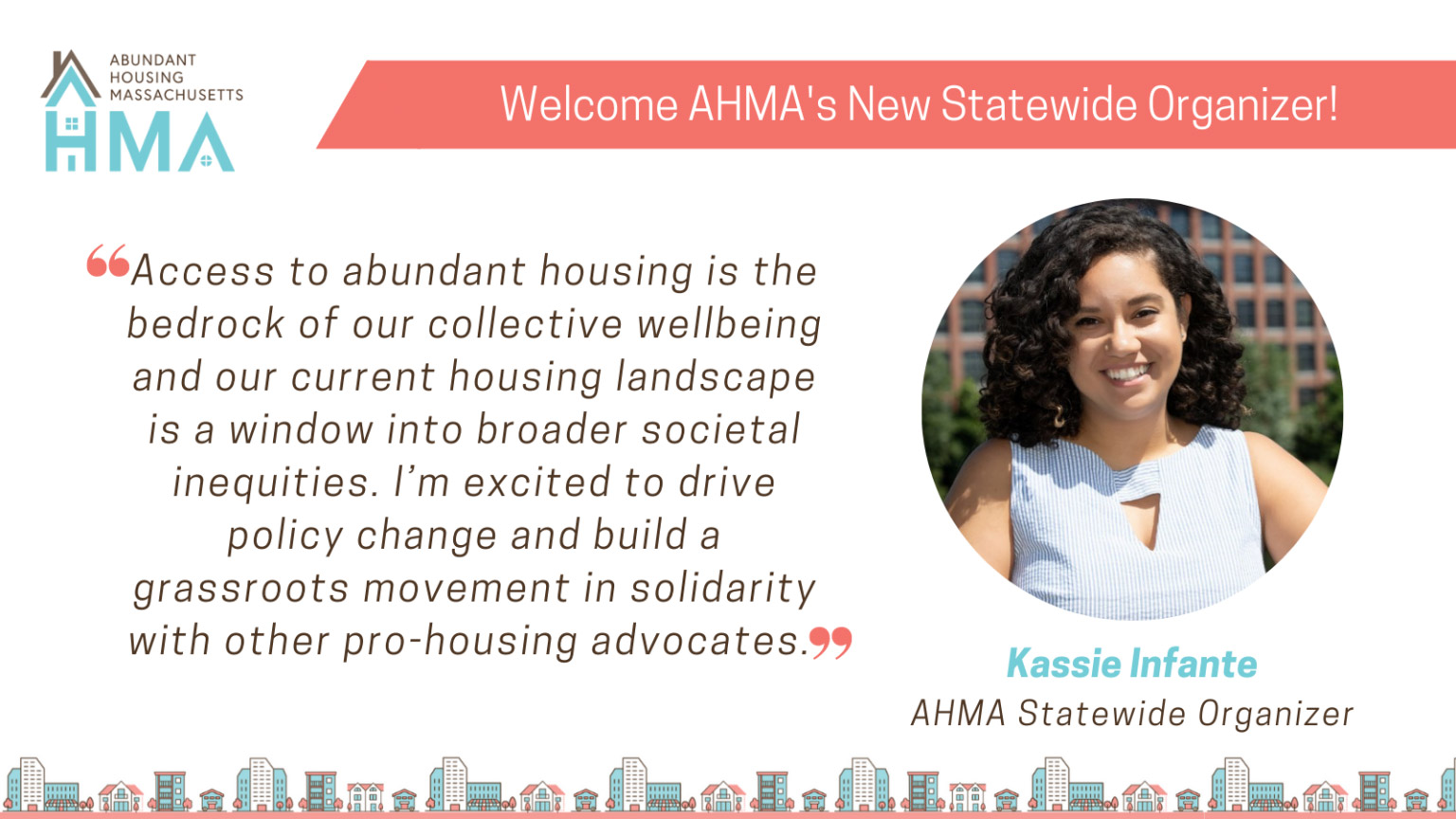 The AHMA Board and Executive Director are pleased to announce the hire of Kassie Infante as AHMA's new Statewide Organizer!
Kassie comes to us most recently from the Black Economic Council of Massachusetts where she managed the Black Mass Coalition of statewide leaders committed to putting actionable progress behind the Black Lives Matter statement. She grew up in the City of Lawrence, where she is a former elected-school committee member and veteran educational justice advocate.
Through her new role at AHMA, Kassie will become a familiar face for pro-housing advocates across Massachusetts. As Statewide Organizer at AHMA Kassie will help grow our movement by identifying and activating pro-housing changemakers and building grassroots, pro-housing organizations in all corners of the Commonwealth. We are beyond excited to have Kassie join our team and hope you join us in welcoming her.