From the Executive Director: We're Growing!
This summer and fall has been a period of major growth for Abundant Housing MA. Since we launched our inaugural membership drive in June nearly 200 people around the state have invested in our mission to build and sustain the grassroots pro-housing movement in Massachusetts. While we continue to grow our individual membership base, AHMA has also spent the last few months developing our infrastructure to support existing pro-housing organizations, now counting affiliate orgs in Allston, Arlington, Brookline, Cambridge, Dorchester, Jamaica Plain, Newton, and Somerville in our ranks (with a continued effort to build outside of Greater Boston).
This summer we also welcomed a new member to the AHMA Board of Directors – Manikka Bowman, current Cambridge School Committee vice-Chair and executive director of Rebuilding Together Boston. As a leader in housing and education policy, Manikka knows how a community's housing policy directly impacts segregation in its public schools. The AHMA board and I are excited to work with Manikka!
On the policy front we continue to build the relationships we need to be an effective voice of the Massachusetts pro-housing movement in local and state policy conversations. In recent months we've met with the Housing and Senate co-chairs of the legislature's Joint Committee on Housing and other legislators to brief them on our policy vision and offer resources to help them better understand the need for continued, comprehensive zoning reform and housing production in all corners of the state. On the local front, AHMA has been instrumental in advocating for the elimination of parking minimums in the City of Boston – a move that recently passed the City Council unanimously and when implemented will help speed the production and lead to the creation of more affordable homes throughout Boston's neighborhoods.
Thanks to the support of our members, AHMA is emerging as a leading voice of the pro-housing movement in Massachusetts. While there is still plenty of work to be done, the foundation we lay today will ensure that currently disparate pro-housing voices throughout the Commonwealth are unified in the fight to build a Massachusetts for Everyone.
---
Pro-Housing Endorsements & Resources for Tuesday's Local Elections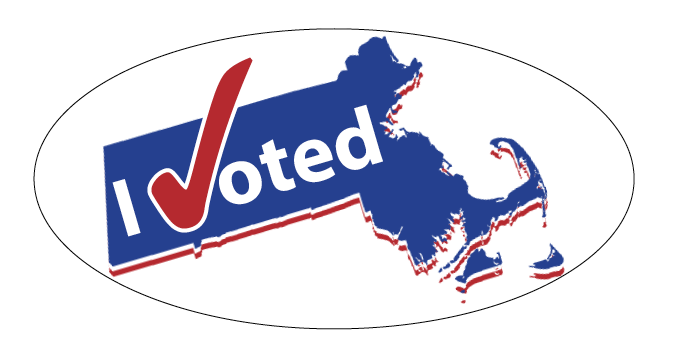 This coming Tuesday, November 2nd is election day in many Massachusetts communities. Although the Boston Mayor's race has dominated local coverage, pro-housing activists have been hard at work educating voters and getting out the vote for pro-housing candidates. AHMA member organizations A Better Cambridge, Engine 6 in Newton, and Somerville YIMBY have all endorsed candidates in their local races and Housing Medford published Mayoral and City Council candidates' responses to their candidate questionnaire.
For information about where candidates in the Boston races stand on our issues, AHMA recommends pro-housing voters view the conversation that partner organization Housing Forward-MA Executive Director Josh Zakim held with Councilors Essaibi George and Wu before the preliminary election. We also recommend that Boston voters read candidates' responses to the Vision Zero/Great Neighborhood survey on housing, transportation and mobility issues, for which AHMA contributed many of the housing-focused questions.
---
Working Towards Ending Parking Minimums for Affordable Housing in Boston
Thanks to advocacy by AHMA and partner organizations, the Boston City Council voted unanimously last week to eliminate costly parking mandates for new affordable housing in the city. This move comes on the heels of abutter lawsuits against two recent transit-adjacent affordable housing proposals in Jamaica Plain where decreased or zero parking was the basis opposition. Eliminating required parking for affordable housing can help discourage these NIMBY lawsuits, and may allow some affordable housing developers to include a larger number of affordable homes in future projects. AHMA Executive Director Jesse Kanson-Benanav described AHMA's support for this change before a City Council committee in June, and helped organize a coalition of allied organizations to support the measure. The measure now goes to the Boston Planning and Development Agency (BPDA) and city's Zoning Commission for approval before it becomes law, which both bodies are expected to grant.
---
ADU Learning Session a Great Success!
ICYMI: AHMA members recently participated in a learning session with members of Equitable Arlington, an AHMA affiliate organization that won a victory this year in their multi-year campaign to legalize Accessory Dwelling Units (ADUs) in the Town of Arlington. In this session, the first in our #LessonsForYes series of trainings for AHMA members, participants heard from three Equitable Arlington leaders about how they overcame past losses to write a strong ADU bylaw that ultimately passed with overwhelming support from Town Meeting members. Members also heard from Haverhill State Representative Andy Vargas about his legislation, HB 1448, which among other important zoning impacts would legalize ADUs in communities across the Commonwealth.
---
AHMA Executive Director Featured on National Affordable Housing Panel
Executive Director Jesse Kanson-Benanav recently participated in an Aspen Institute panel, "Facing the Housing Crisis: Keeping Americans Safe, Healthy, and Connected" was co-sponsored by Share Our Strength and the Aspen Institute Food and Society Program. This webinar had Jesse appearing alongside Sarah Saadin of the National Low Income Housing Coalition and Winsome Pendergrass, a tenant organizer with New York Communities for Change to explore the intersecting housing, hunger, and poverty crises. A recording of the event is available on the Aspen Institute website.
---
Celebrating Abundant Housing…and Beer!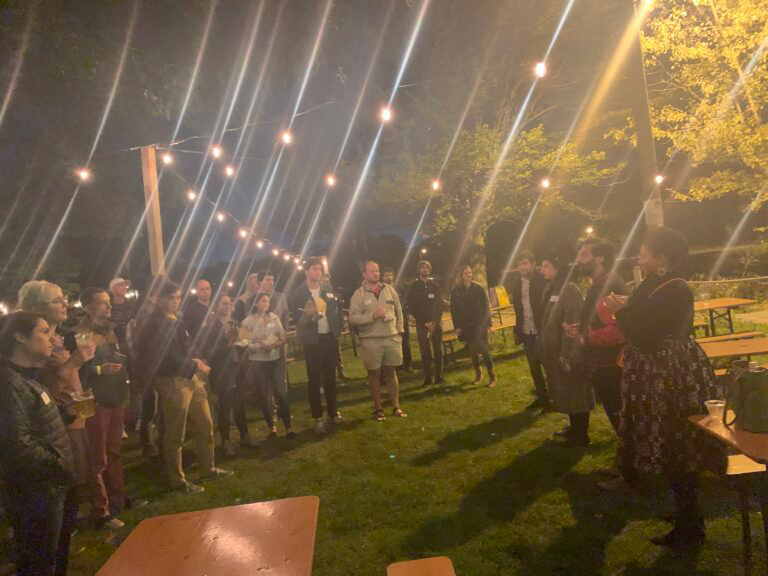 In late-September over 50 AHMA members and supporters gathered in Allston for Abundant Housing and Beer, the first in-person social event since AHMA launched in 2020! Thanks to Lizzie Torres of Boston Artist Impact, an AHMA member organization, for welcoming us to Allston and speaking about her work to build a civic association for working class artists in the Boston area.  We were also glad to be joined by elected officials and candidates from around the region, including Melrose City Councilor Jack Eccles, Franklin Town Councilor Cobi Frongillo, and Cambridge City Council Candidates Burhan Azeem (also AHMA treasurer) and Joe McGuirk.
---
Save the Date: AHMA Conversation with California Housing Champion Scott Weiner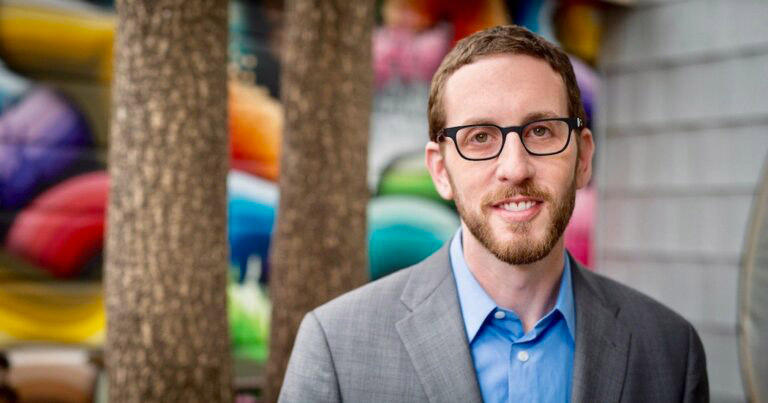 On December 7th, AHMA is excited to welcome California State Senator Scott Weiner (D-San Francisco) to speak to Massachusetts legislators and pro-housing advocates about recent victories for statewide zoning reform and building more homes to address California's huge housing affordability crisis. Senator Weiner is a leading pro-housing voice in the CA legislature and was a primary force behind the passage of Senate Bills 9 and 10 this year which, combined, could lead to many hundreds of thousands of new homes across California in coming years. This event with Senator Weiner will be held on Tuesday, December 7th at 6:00pm eastern time, with more details to follow!
---
Join as an AHMA Member today!
AHMA is a membership organization that is open to everyone. We stand up for abundant housing for all in communities across Massachusetts. We drive policy at the state and local level by identifying pro-housing changemakers, building the power of local organizers, and connecting a statewide network. Become a member today and join our statewide coalition. Together, we can make Massachusetts for everyone.